Interview: The Samnee Family Take on the Unpossible!
Jan 28, 2021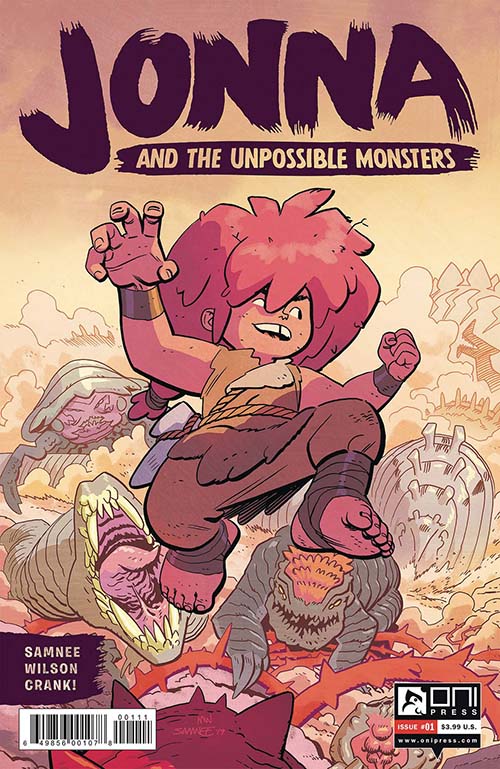 Interview by Troy-Jeffrey Allen
Is there much hope for survival out in the wild? If you have the heart of a small villager named Jonna, then the answer is yes.
This March, writer-artist Chris Samnee and co-writer Laura Samnee take readers of all ages on a monster-laden journey across exotic locales! It all happens in the pages of JONNA AND THE UNPOSSIBLE MONSTERS (APR211832) from Oni Press! In the following interview, co-creator Chris Samnee catches us up to speed and gives us a glimpse (just a glimpse!) into the action, adventure, and monsters that await.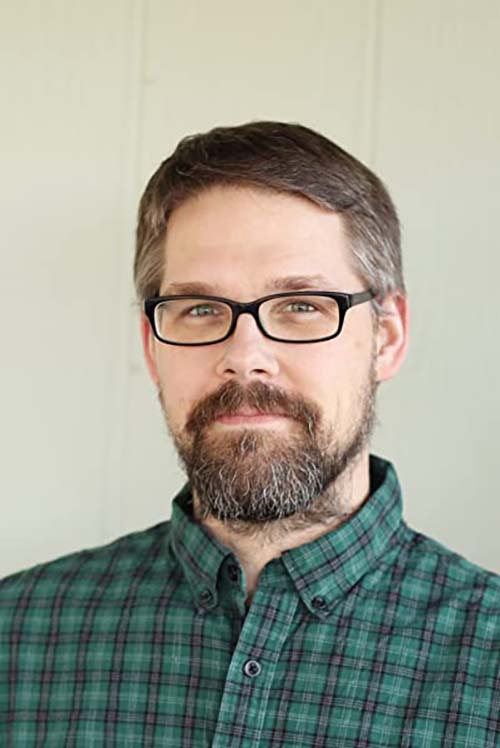 PREVIEWSworld: What is the setting for JONNA AND THE UNPOSSIBLE MONSTERS?
Chris Samnee: Jonna and The Unpossible Monsters takes place in an earth-like world. At the start of the series, Jonna and her sister Rainbow live an idyllic life with their father in their little village, surrounded by lush forests. Until the day the monsters come and destroy everything they've known, separating them from each other and their father.
PREVIEWSworld: Tell us about Rainbow and Jonna. Why do we follow them and why are they punching monsters?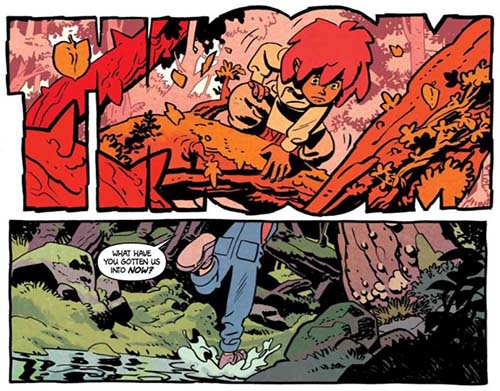 Chris Samnee: Rainbow and Jonna are sisters - Rainbow the older, slightly bossy, but loving older sister and Jonna the wild, adventurous, unnaturally strong younger sister. We follow them on their quest to be reunited with each other and then their father. The monster-punching is their one defense in this new monster-inhabited world.
PREVIEWSworld: Is this the first creator-owned book for both of you? How has that experience been?
Chris Samnee: It's our first creator-owned book together, but I've worked on several creator-owned books (Capote in Kansas, Area 10, and currently Fire Power with Robert Kirkman). It's been a great experience being back at Oni, who published Capote in Kansas (written by Ande Parks) back at the start of my career. They've been incredibly supportive and our editor Zack Soto has made the book immeasurably better with his thoughtful input.
PREVIEWSworld: How did JONNA AND THE UNPOSSIBLE MONSTERS come about as a project?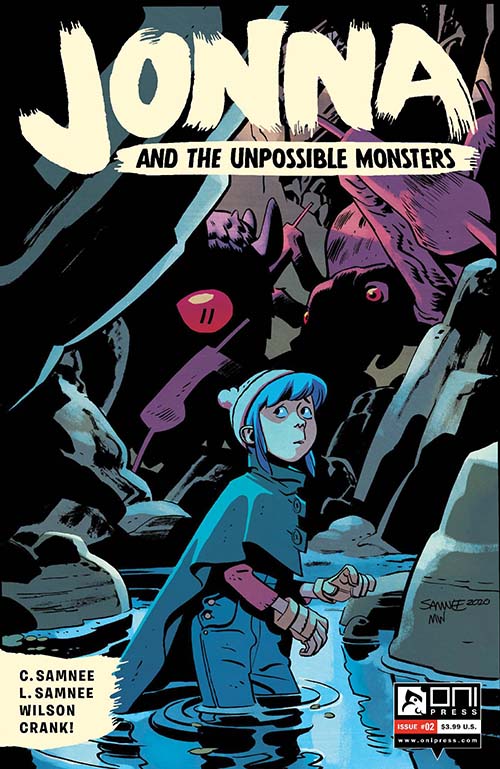 Chris Samnee: I'd been chipping away at the idea as far back as 2014, so it's been quite a journey to get it to this point. The idea was partly inspired by our two oldest daughters (our third daughter hadn't been born yet) and also was just me wanting to draw monsters and rubble and all that fun stuff in a creator-owned book. Laura didn't get involved until the pitch process when she went from helping me put the pitch together to contributing story and character ideas.
PREVIEWSworld: Have your kids read JONNA yet? What did they think?
Chris Samnee: Our kids have read the eight-page ashcan that went out last year when the book was announced but haven't read a full issue yet. They have, however, seen us working on it at the kitchen table this past year when we've all been home together. So they are definitely getting to see bits and pieces and so far they are fans! This is an ongoing or mini-series? It's a 12-issue series, so more of a maxi-series.
PREVIEWSworld: Looking forward, what can readers expect from JONNA?
Chris Samnee: Readers can expect action, adventure, danger, and, of course, monster punching!
PREVIEWSworld: In terms of audience, who is JONNA for?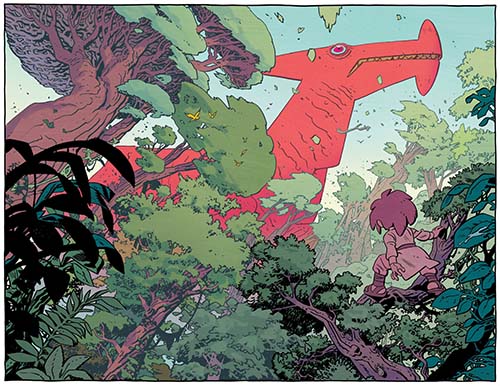 Chris Samnee: While we certainly created this with middle-grade kids in mind, we also wanted to make sure that we were creating a book that appealed to adults as well. I (Chris) have always been a fan of all ages comic books and that tone was really what we were going for in this book. As a family, we enjoy Pixar movies and Studio Ghibli movies so that kind of broad audience was always what we had in mind.
PREVIEWSworld: What are you hoping readers take away from JONNA?
Chris Samnee: Our genuine hope is that readers are entertained by the story and characters in JONNA. This last year, our family has really relied on books, music, and tv/film to provide a much-needed respite from the never-ending crush of bad news and worry around us. To help people disappear into another world, even for just for the time it takes to read a comic book, is something we're lucky to have a part in. We hope there's something in our book that makes a reader smile, or laugh, or feel entertained.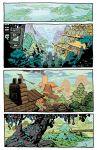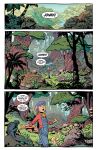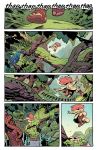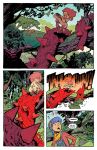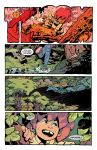 Click to View


ONI PRESS INC.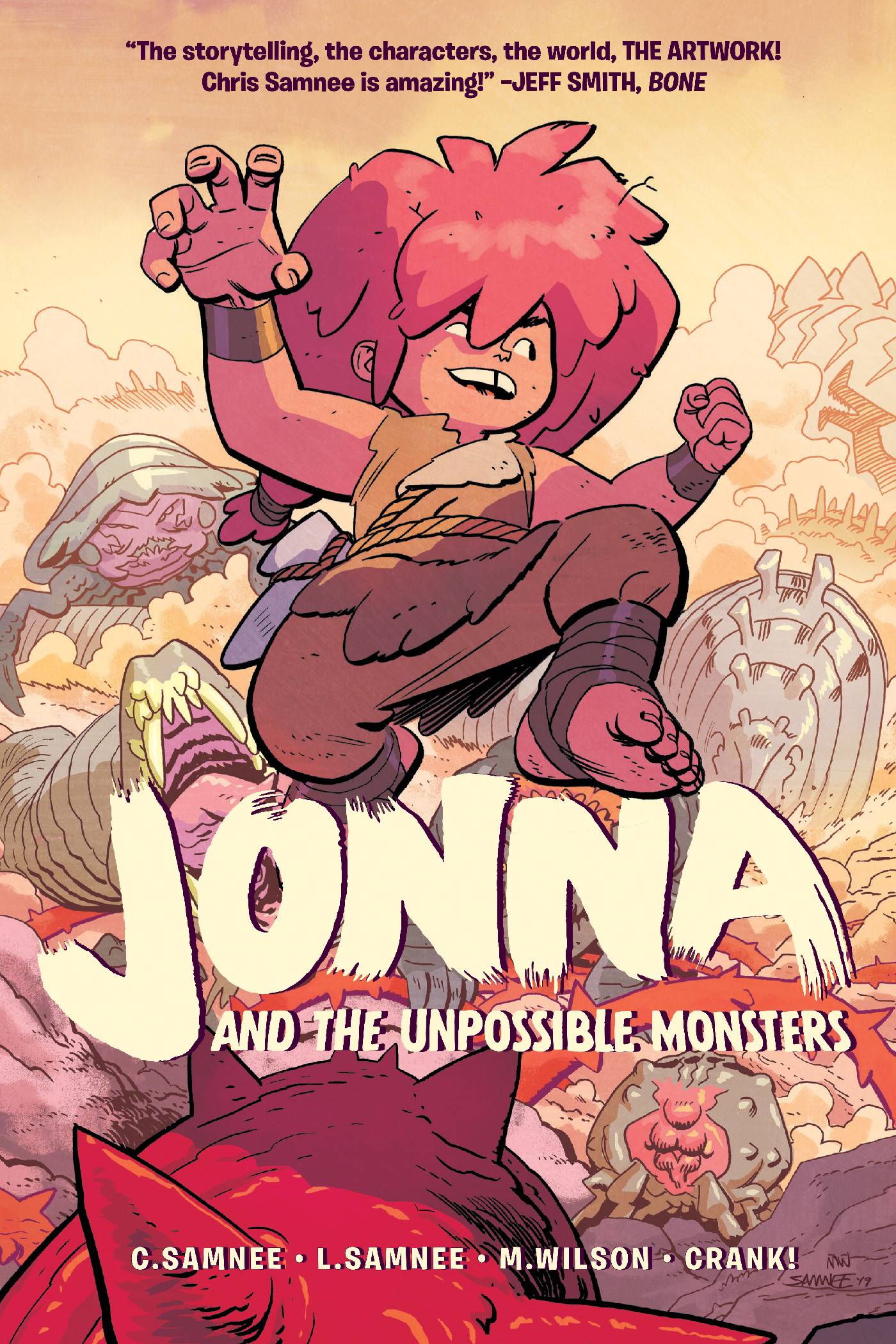 (W) Chris Samnee, Laura Samnee (A) Chris Samnee
Rainbow has been looking for her younger sister, Jonna, for over a year-since the monsters appeared and the world began to dry up. Going from settlement to settlement, Rainbow asks every survivor she meets: Have you seen my sister?
Then, one day, Jonna's spotted out in the wild: filthy, but very much alive-and strong. Strong enough to knock back a towering monster with one punch. All this time, she's been surviving. On her own. Without Rainbow. Without anyone.
But there are more dangers in the world than monsters, and when the two sisters reunite, they'll discover the secrets of this new and terrifying world firsthand.
In Shops: Aug 11, 2021
SRP: $12.99
PREVIEWS Page #342
The collected edition of JONNA AND THE UNPOSSIBLE MONSTERS (APR211832) hits comic shops Wednesday, August 18, 2021. Available to pre-order now.
****
Troy-Jeffrey Allen is the producer and co-host of PREVIEWSworld Weekly. His comics work includes BAMN, Fight of the Century, the Harvey Award-nominated District Comics, and the Ringo Awards-nominated Magic Bullet.